Mamadrama is a mom-only band covering rock and punk favorites, in addition to some mama-inspired originals. What's more punk than a kickass mom band?! When not rocking out, we are mamas to 14 kids, small business owners, thriving entrepreneurs, a schoolteacher and a dedicated nurse.
Once upon a time, a few moms met at Lakehouse Music Academy in Asbury Park, NJ, where our kids took music lessons. We dreamed of something more than the endless mom grind: piles of laundry and miles of errands. Those flashbacks of freedom and concerts before stretch marks inspired us motivated mamas to meet up once a week and form a mom band. The energy is fierce and the jokes are feisty but the beating heart of Mamadrama is living out a dream that is never too late!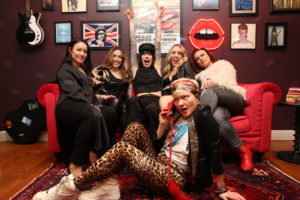 Beth (vocals)
Renee (bass)
Carey (guitar)
Maria (drummer)
Kim (keys, vocals)
Felicia (guitar) 
Please enter an Access Token on the Instagram Feed plugin Settings page.